It's only Tuesday. But I'm excited by the toffees again so let's talk about Sunday. And an absolute crazy Time to play a game at 7pm.
Two wins in a row, 7 unbeaten and things look so much better this season. Frank has restored our faith in the club again. People want to watch the game . What a turnaround.
A gritty win last time out against Southampton sends us in to this one on a high. Unlike our opponents who conceded 6 in their Derby loss to citeh with the robot tearing them apart.
We won't see many changes , probably none.
Our front three need to do better but midfield and the defence are really shaping up well.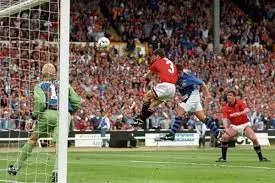 They have quality obviously but a rocking Goodison under the lights will test their mettle
So come on blues. Into these soft manc tramps. UTFT.